Pallet conveyor
One of things
we're great

at

We transport all types of pallets on our pallet conveyors. Our range includes roller conveyors, chain conveyors and plastic belt conveyors.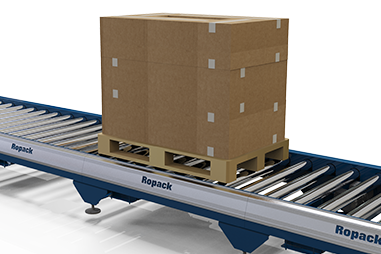 Roller conveyors
Roller conveyor for transporting goods with load carriers. Firmly driven with chain drive roller to roller for secure engagement of gear and minimal maintenance.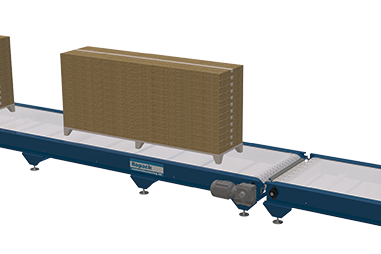 Plastic belt conveyor
We manufacture plastic belt conveyors from widths of min. 400mm up to 1000 mm. They are available in both stainless and painted versions. Available with gutters and washing system for hygiene space.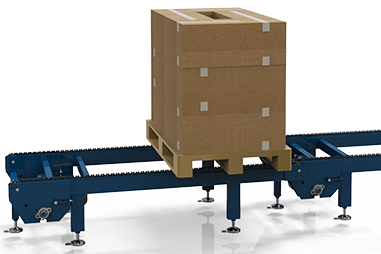 Chain conveyors
Chain conveyors are an easier and cheaper way to transport goods than on roller conveyors. In the heavier industry where rollers cannot handle the weight of the goods, chain conveyors are preferred. Our chain conveyors are available as 2-strand or 3-strand, both in stainless or painted design.
Accessories
We have a lot of different accessories for our conveyors that we adapt
to create a customer-friendly system that suits your business.
Transfer car
We have transfer cars for cross or along the transport of goods. We build transfer cars in single or double design.
Our transfer cars are adapted depending on which goods are to be driven and the capacity.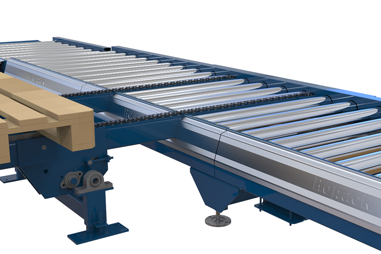 Switches
Switches are available for angular transmission between the roller conveyor and the chain conveyor. Wheel gears and belt switches for products are available on request.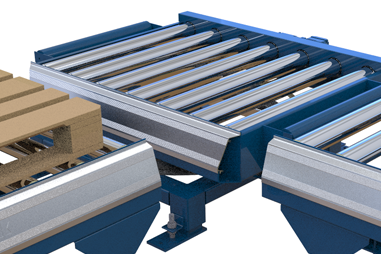 Turntable
Turntables are available for angular transition between two conveyors of the same type. They are available with a roller conveyor, chain conveyor or plastic belt conveyor.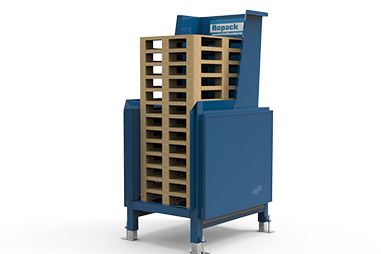 Pallet magazin
We manufacture pallet magazines for both stand alone and inline driving. Pallet magazines are also available for varying sizes of pallets and for up or down stacking.
Pallet magazines are available in both painted and stainless steel.