Product conveyors
A few of the
things we're great

at

Our product conveyors are used to transport cartons, boxes, packages and trays with weights up to 100 kg / lpm
We provide tailor-made solutions by adapting the type of conveyor to your goods and a perfect basis is created for the smoothest possible movement of the goods.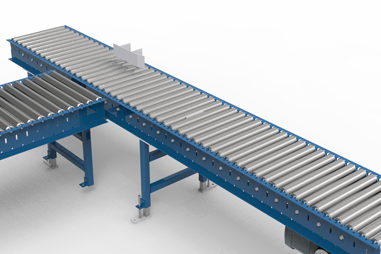 Roller conveyors
We manufacture roller conveyors both in flat belt and chain drive design. Roller conveyors are available in standard widths from 300 mm up to 900 mm.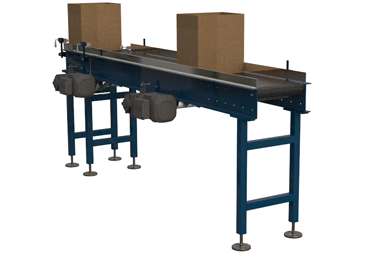 Plastic slat conveyors
We manufacture plastic slat conveyors from widths of min. 400mm up to 1000mm. They are available in both stainless and painted versions. Available with gutters and washing system for hygiene space.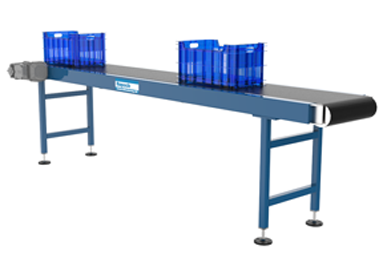 Belt conveyors
We provide you with a large selection of belt conveyors with different types of belts. Everything made according to your needs and wishes.
Accessories
For our product lines, we have a plethora of accessories that we adapt to create a customer-friendly system that suits your business.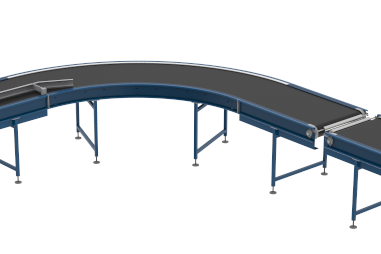 Curves
Curves are available in both roller conveyors and plastic slat conveyor in 45, 90 and 180 degree design.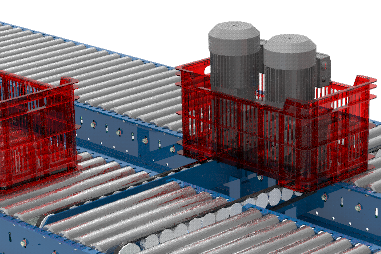 Switches
Switches are available with, among other things, wheel rulers, belts and with a timing belt depending on function and goods and in single or double design with different numbers of strings.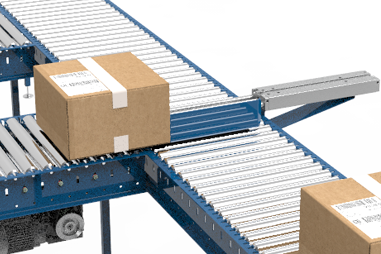 Pushers
Pushers are available in different designs such as side-mounted, under or overhead and with pneumatic or motor drive. Pushers are adapted to the required function and goods.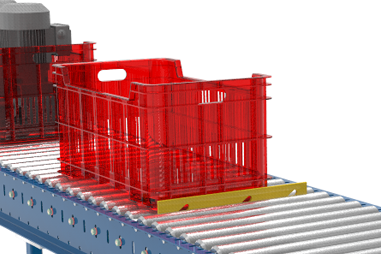 Stop
Stops are available in many different designs such as separation stops, positioning supports
, hand-operated stop
and end stop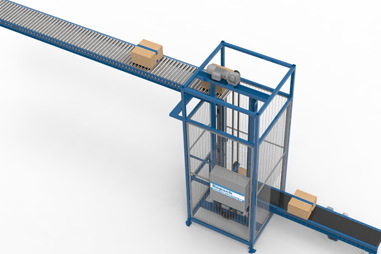 Goods lifter
Goods lifter is a vertical conveyor that is used to move goods vertically between different levels or floors. The dimensions of the goods lift are always adapted to the conditions in which it is to be placed.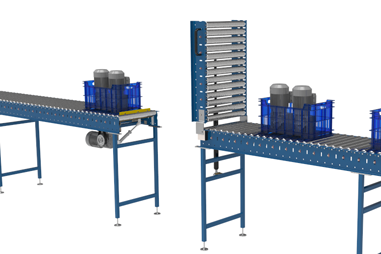 Gate
For passage through a runway.
Gate is available in both unpowered and driven versions.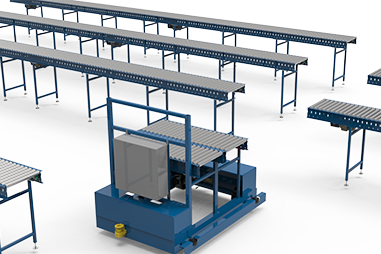 Shuttle
Shuttle for transverse movement of goods between different positions. The transfer wagon can be driven directly on the floor or on rails depending on floor quality. The transfer wagon can be equipped with every kind of conveyors.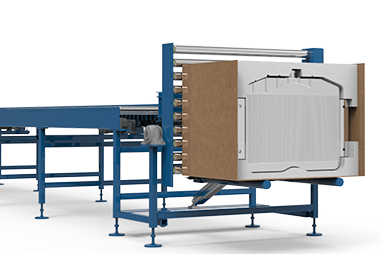 Tilt
Tilt function to, for example, facilitate packing or unloading of products.
Tilt function is available with both pneumatic or electric operation.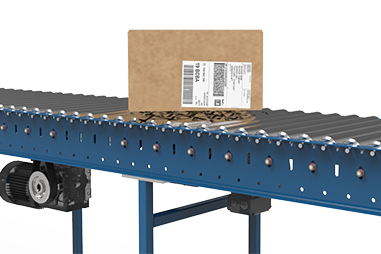 Turning modules
Modules for changing the direction of transport of the goods are available in many different designs, such as turning pins, break wheels both driven and non-driven, as well as turning modules with electric lifting and swivel movement.