Palletizing
This is one
of the things

we do best

For the past 35 years, we have manufactured machines for loading goods, and therefore have a wide range of different types of pallet loaders. They all work with different types of technology and are therefore suitable for different types of goods or are controlled by capacities at the plant before in the production line.
In today's automated production flows, however, a single loader is seldom enough, and therefore we will of course tailor entire automation solutions for you if you wish. Call us for a consultation!
All our loaders can be delivered in stainless or painted design. We also often work in EX-classified environments and our machines can be adapted to these requirements.
Palletizer
Our series SMARTLOADER stock pallet loaders are available in high-load and low-load versions. Low-load bearing loaders are well suited for products that should not be lifted, for example. trays, display packaging, shrink-wrapped products or sacks.
High-load warehouse loaders are suitable for the same products as a low-load but also for goods with high capacities.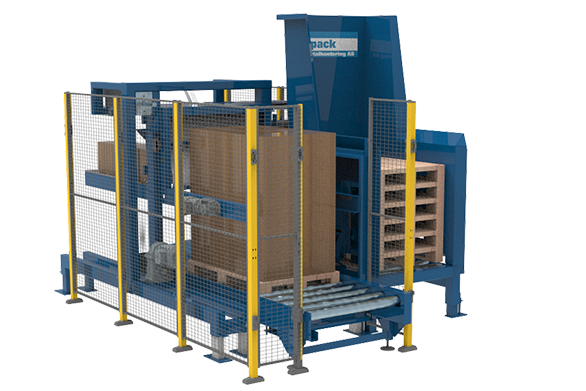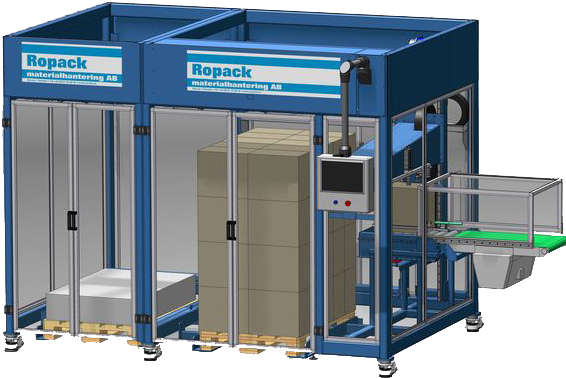 Smartpack
A simple, flexible pallet loader with the ability to expand with more functions as needs increase.
The pallet loader is built up of a Basic module, expandable with various additional modules for increased functionality for empty pallet handling, sheet pallet handling or more loading positions.
Equipped with a universal vacuum tool, it can grip basically any carton. As an option, it can be equipped with mechanical gripping tools of different types for troughs, cans, etc.
The pallet loader is easy to install and move between production lines.
Linear robot palletizer – low
A low linear loader is available as a 2- or 3-axis design. It works in the same way as a high linear loader but only takes up 3m in terms of height, which makes it suitable for rooms with low ceilings. You can tex. load filled cans, plastic rolls, cartons, empty cans or plastic bottles, filled drums, buckets etc.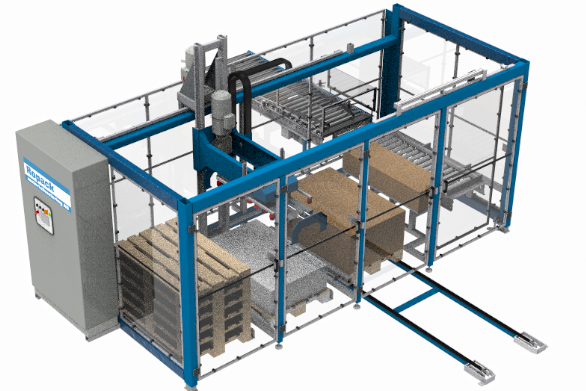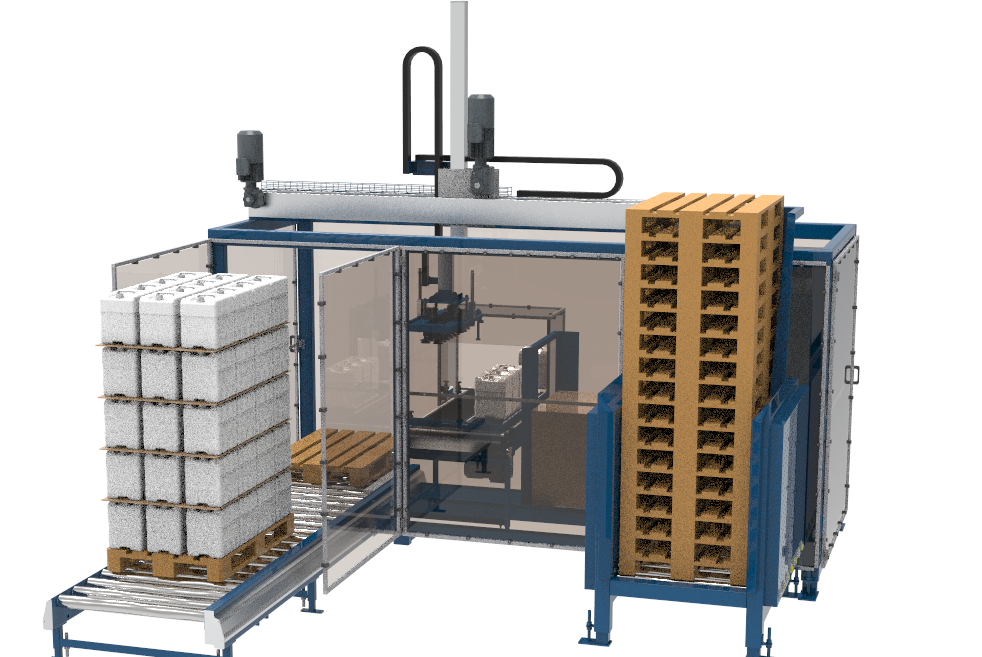 Linear robot palletizer – high
Linear robots are available in 2-, 3- or 4-axis depending on the task they are to perform. This is a cost-effective way of loading and a loader can satisfy most production lines. You can tex. load filled cans, plastic rolls, cartons, empty cans or plastic bottles, filled drums, buckets etc.