A few things
we're great

at



We have a wide range of products in several categories, and to be able to offer our costumer the most complete services we also manufacture transportation & logistic systems.
Our goal is to be a complete supplier in material handling, and with our long experience and high knowledge within this area, we wish to create close relationships with our costumers.
Palletizing
We have during the last 35 years manufactured machines for loading of goods, and have because of this a wide range of palletizers. They all work after separate techniques and are suitable for separate kinds of goods or of capacitys in the production line.
In todays automized production flows it isn't always enough with only one palletizer, and because of that we also design and manufacture automation solutions for you if you wish. Call us for consultation!
All of our palletizers can be delivered in stainless steel or coated by paint. We often work in environment with EX-classification and our machines can be fitted to these requirements.
read more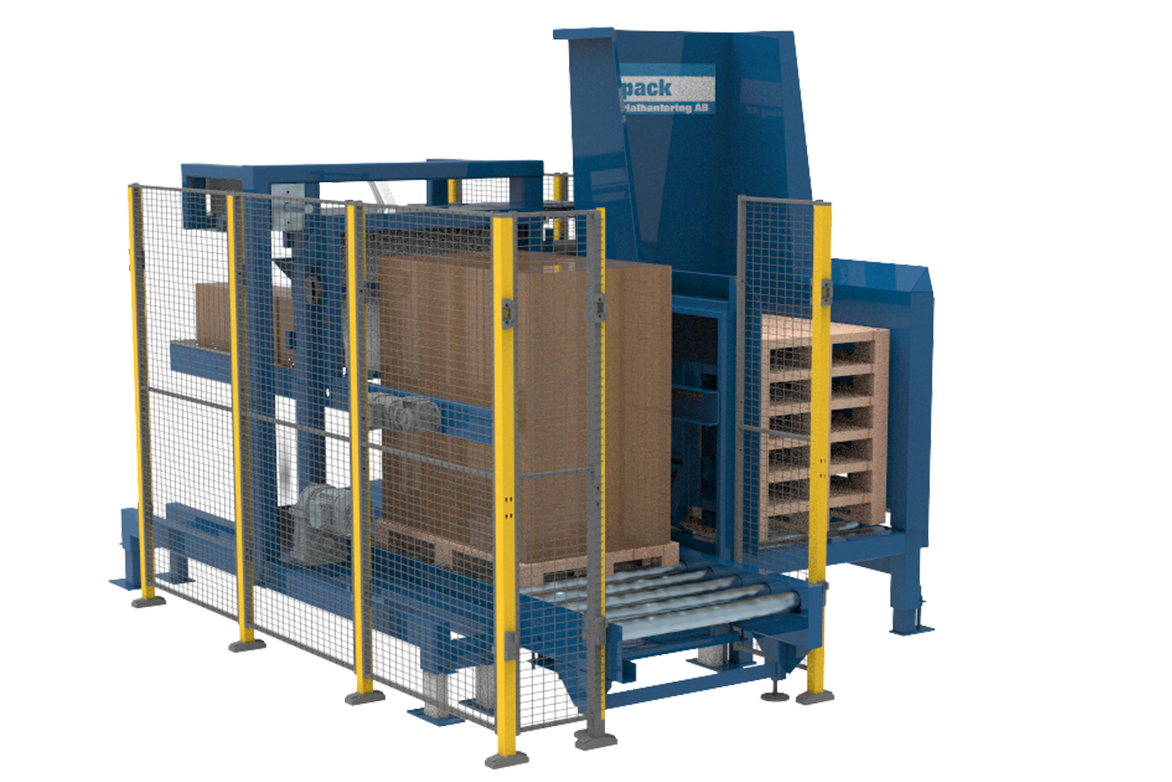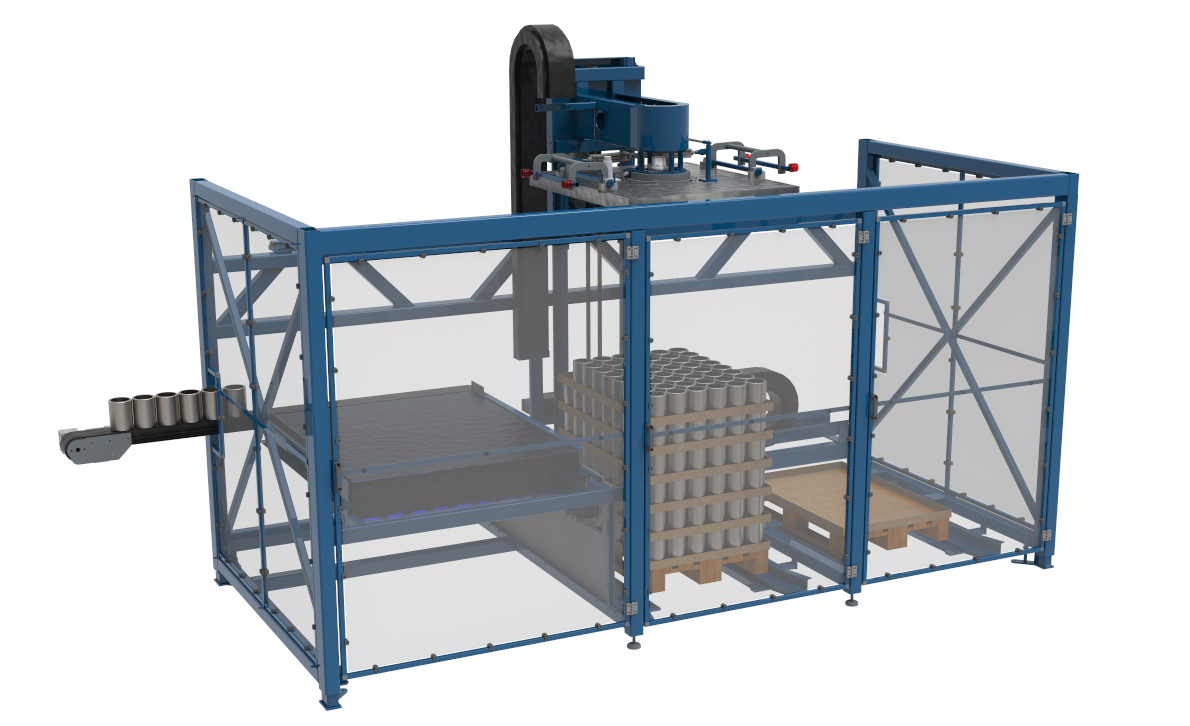 Depalletizing
All production that is filled in bottles, cans, jars, pails etc. needs a depalletizer to get the goods in to the filling line. We have manufactured several depalletizers for various kinds of goods and have long experience in this area.
All of our depalletizers can be delivered in Stainless Steel or coated with paint.
read more
Industrial ovens
We have since 1952 manufactured industrial ovens, but at that time under the name Elvärmedetaljer AB.
We manufacture several kinds of ovens and it is possible to get them special designed after your own requirements.
Our ovens are manufactured for rubber-, plastic-, metal-, coating industry and all other purposes you can think of which needs an oven.
In todays automized production flows it is often required that the goods are taken out of or thru the oven automatically. We have the equipment and the competence to help you in this area as well.
Please contact us for more information about what we can do for you.
read more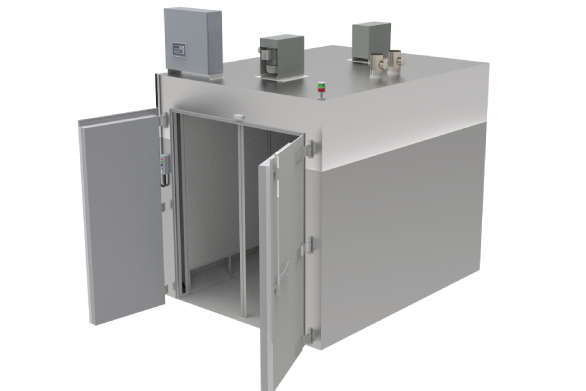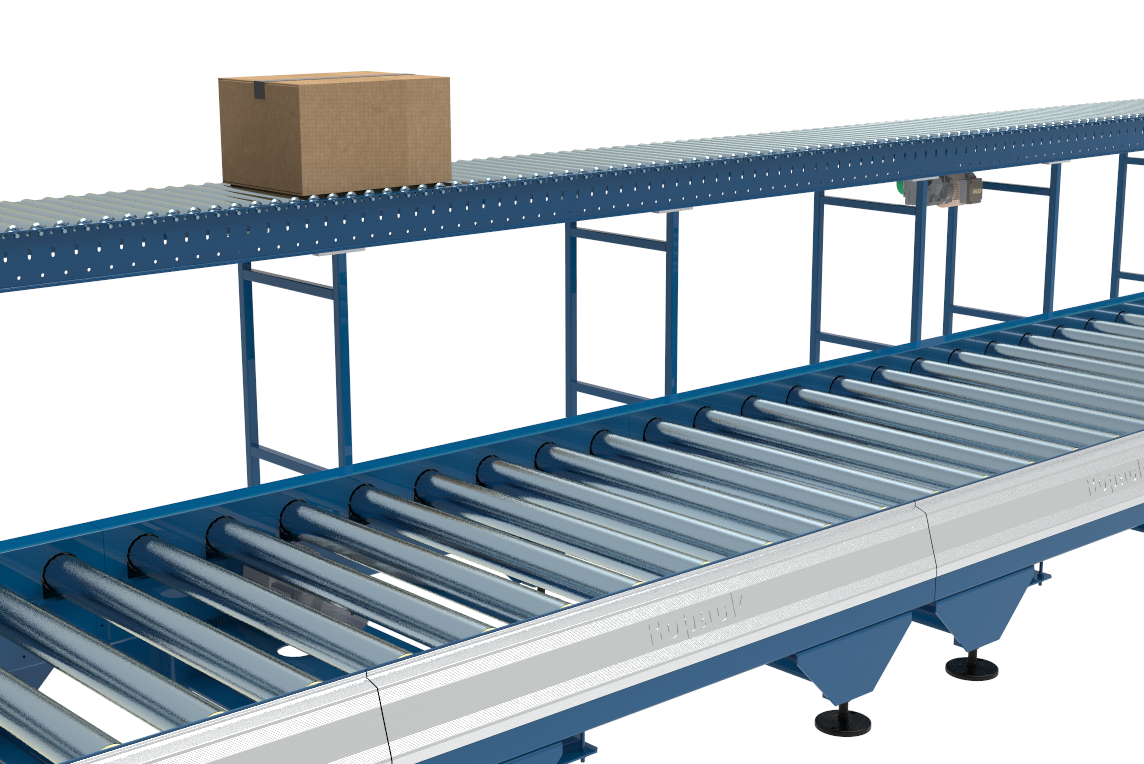 Transportation & Logistics
We also manufacture conveyors and transportation systems in various shapes. Of course it is often required some transportation systems around our machines, and therefor it often builds on to complete automation systems. Our goal is to be a complete key supplier and to give our costumers excellent service. We manufacture everything at our plant in Skurup, Sweden to have total control on all technique in the production chain and because of that we can offer our costumers our combined knowledge and always delivery just-in-time.
Our conveyors, storagers and elevators can be delivered both in Stainless steel and with ATEX-classification just as our machines. Special conveyors is avaliable up on request.
Special machines
During the years, we have designed and manufactured a number of special solutions. Examples of these kinds of applications you find under special applications.
We have together with our costumers developed a complete system for drum handling. Everything you need in empty drum handling and filled drum handling, you can find here. A special product is the drum tumbler for mixing a substance.
Another interesting niche is cheese handling, primarily round hard cheese.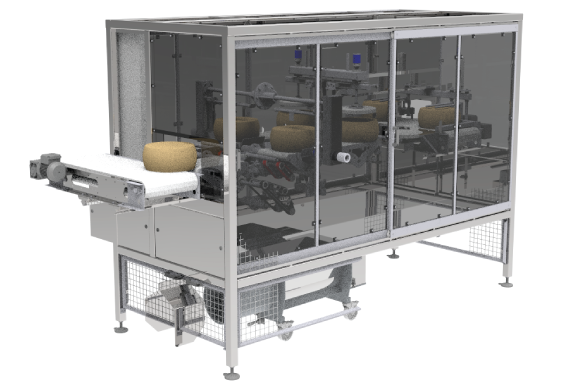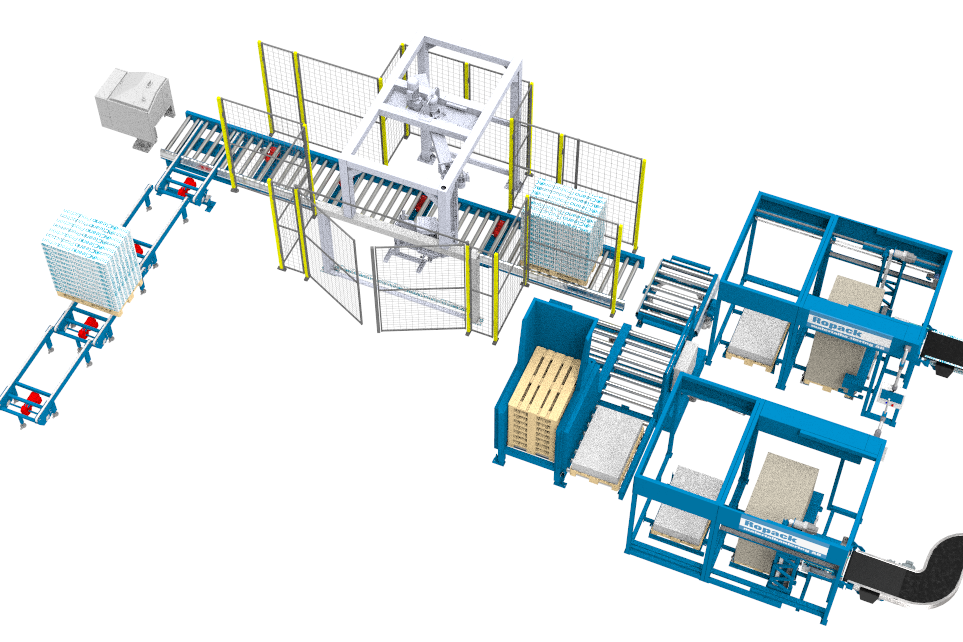 Turn-key solutions
We provide turn key solutions toghether wiht our partners.
Contact us
What can we do for you?